Firth Community Center
The Village of Firth is fortunate to have a Community Center that is available for public use.  Over four decades ago the Village Board had the vision to construct the facility where those in the community could meet for events and gatherings.  The center has been utilized by many over the years.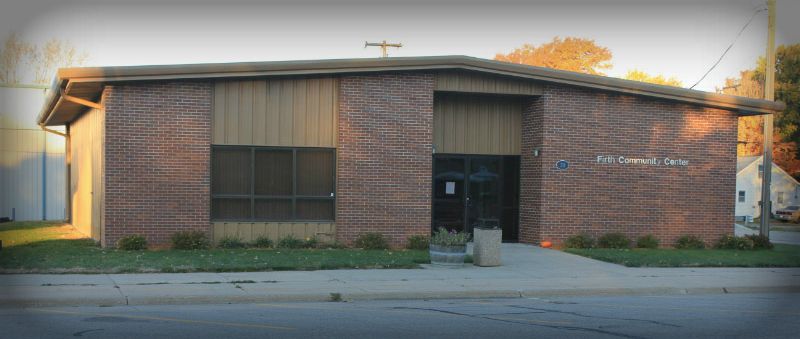 In 2008 the Village of Firth was awarded a grant from the Nebraska Department of Economic Development, to go toward the complete remodel of the center.  The grant covered more than 1/3 of the total remodel cost.  GoodeGuy Construction, Inc. was the contractor for the project.  The remodel was completed in March of 2009.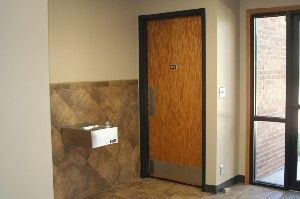 It is interesting to note that the project enabled the community center restrooms to be reconfigured to meet current ADA codes.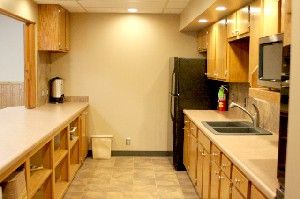 The Board opted to reface the existing kitchen cabinets in order to save waste at the land fill.  They chose to install carpet tiles so that if needed, one tile can be replaced without the whole room needing to be replaced.  Ceramic tile was installed because of the long term durability.  Energy and water efficient kitchen appliances and restroom fixtures were installed.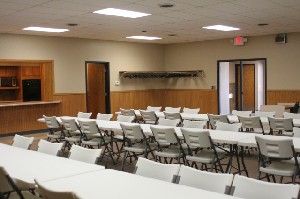 New tables and chairs were purchased for the large meeting room.  The project also included adding a storage closet to the board room. 
The Firth Community Center is an inviting facility to have your next gathering.  Whether it's a business meeting or a family gathering, the Center can accommodate up to 100 seated guests and has a very usable kitchen and serving counter.  The whole building is handicapped accessible.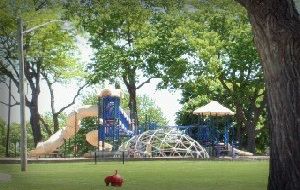 The Firth Community Center is located at 311 Nemaha and is right across from the Firth Park.  It makes a wonderful site for any gathering. 
For reservations or availability, please contact the Village Clerk at 402-791-5544 or email villageoffirth@windstream.net.